Contact
ANTEX GmbH
Konrad-Zuse-Str. 7
17389 Anklam
Germany

Contact
Telephone: +49 3971 2423-0
Telefax: +49 3971 2423-79
Email: info[at]antex.de
Sustainability
Climate & Environment
An intact natural environment is the basis of our future. That is why we are constantly working to reduce our impact on the environment as far as we can - by creating transparency in our supply chain, reducing environmental pollution and using resources responsibly.
Chemicals
The use of chemicals in our textile supply chain is an important issue. Most of our products already meet the requirements of STANDARD 100 by OEKO-TEX and thus have significantly lower chemical limit values than legally required.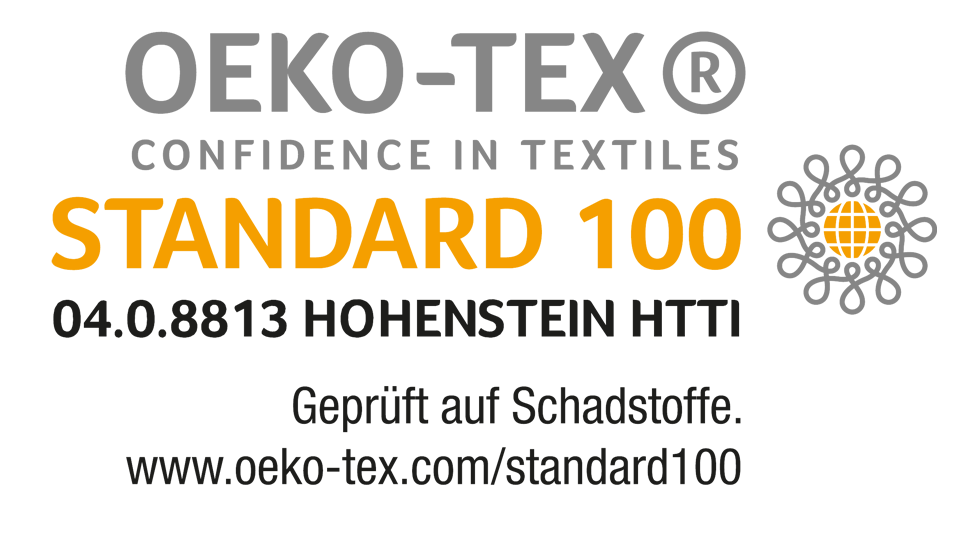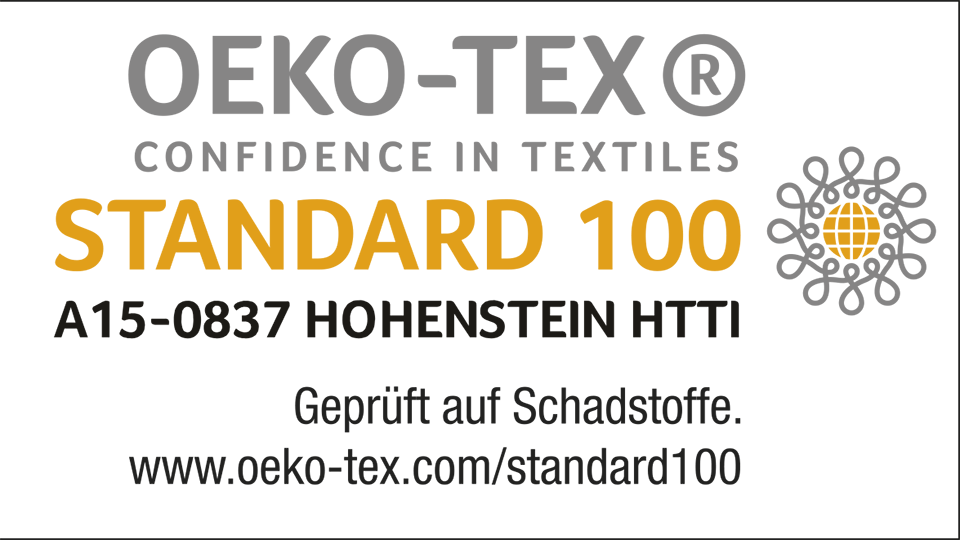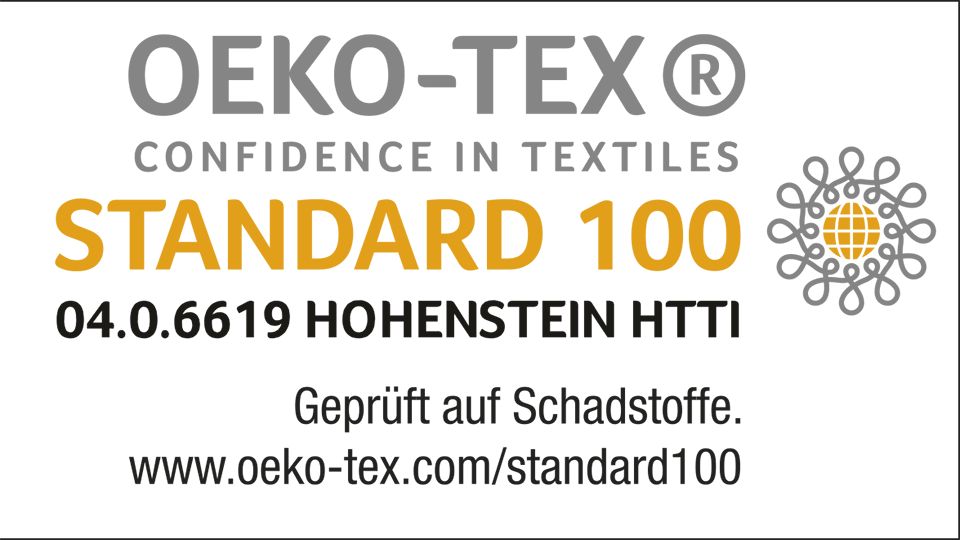 However, although chemicals are only present in very small quantities in the end product, when they are used in production processes they can have a significant impact on the environment in the manufacturing countries.
We want to change that and have been working intensively with our customers and suppliers since 2015 as part of the Detox program to create transparent supply chains and the use of environmentally friendly chemicals in textile production.
The Detox campaign was launched by the environmental organization Greenpeace. The goal: By 2020, 11 environmentally harmful chemical groups are to be removed from all production processes in the textile supply chain and replaced with harmless chemicals.
The first steps have been taken: The production sites in our supply chains are disclosed. Annual wastewater and sludge analyzes in these factories also ensure that the chemicals used in production are monitored.
The task now is to find the origin of the harmful chemicals and to gradually replace them with environmentally friendly chemicals by 2020. A demanding task that we look forward to with optimism.
Further information on the Greenpeace Detox campaign: https://www.greenpeace.de/kampagnen/detox
Climate and resource protection
Climate change is one of the greatest challenges of our time. It is therefore our duty to make a contribution to the use of climate- and resource-saving technologies and materials.
Our entire office, sales and storage rooms are already covered 100% with electricity from renewable energies. We are also proud to say that products made in Germany are partly produced with climate-friendly solar energy.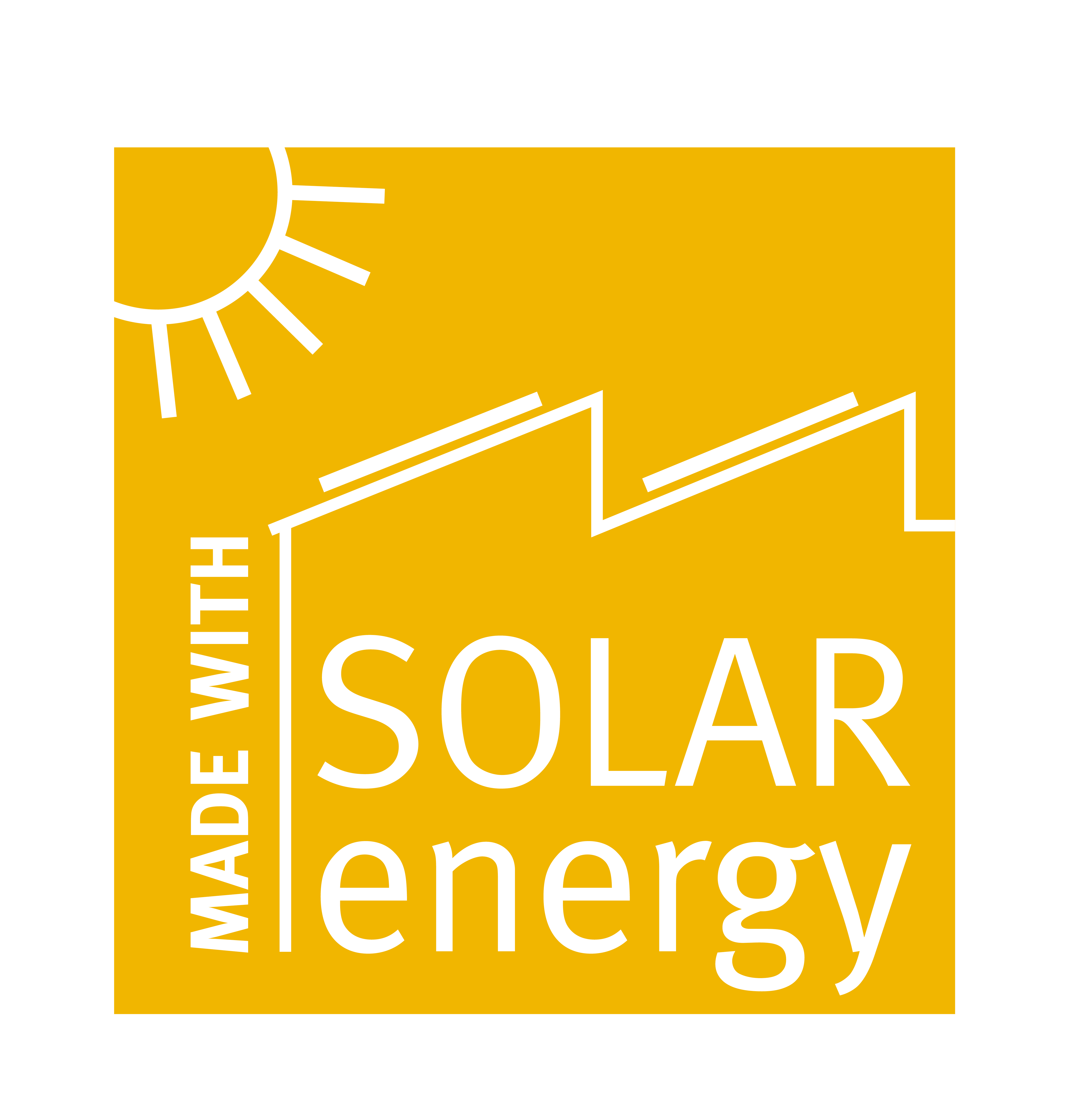 With "OekoFill" we offer our customers a high-quality filling material made from recycled polyester. The production of filler fibers from recycled material conserves petroleum resources and reduces emissions many times over compared to new production.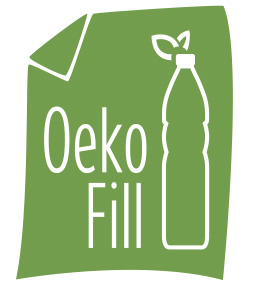 Environmental protection along the supply chain
As a trading company, we are aware that the majority of energy and resource consumption is not incurred by us, but rather during the production of our products along the entire supply chain.
That is why we have been gradually introducing our suppliers to the "Business Environmental Program Initiative (BEPI)" of the international business organization amfori since 2017.
BEPI offers our suppliers the opportunity to monitor and improve their environmental performance along the supply chain. From environmental management to energy consumption and chemical management, a total of 13 topics can be covered in the field of environmental protection.
More information about the BEPI: www.amfori.org/content/amfori-bepi
Social responsibility
Social working conditions and fair wages are a matter of course for us - even beyond the boundaries of our trading company. That is why we make sure that our suppliers are BSCI certified.
What does BSCI mean?
BSCI stands for Business Social Compliance Initiative. With over 1500 members, the BSCI is an association of commercial enterprises that are committed to improving social and labor standards in risk countries. BSCI unites international human rights treaties and formulates 11 principles for ethical and social working conditions in the production facilities of our suppliers.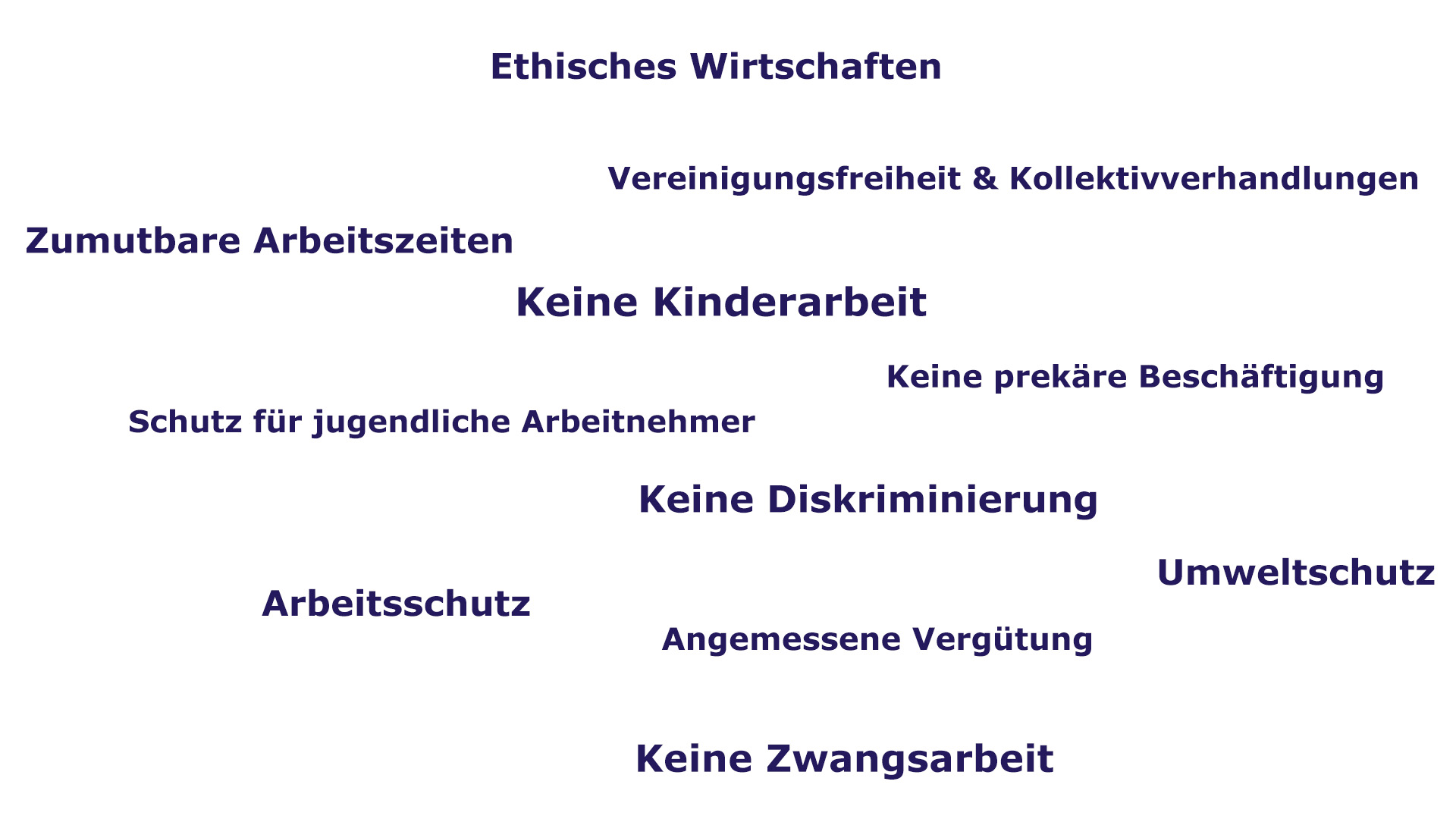 Independent testing institutes regularly check, according to strict criteria, whether our suppliers comply with these principles as well as legal requirements for social standards.
Further information on the BSCI: www.amfori.org/content/amfori-bsci
Below you will find the "Code of Conduct", which defines these rules for all areas of our actions in the company:
Animal welfare
Down and feathers are part of our daily work. The protection of animals and the animal-friendly extraction of down and feathers are particularly important to us.
For us this means:
No live plucking and no feeding mast! Our suppliers have contractually committed to this. The origin and quality of the down and feathers in our products are certified by independent testing institutes - according to the strict requirements of the DOWNPASS standard.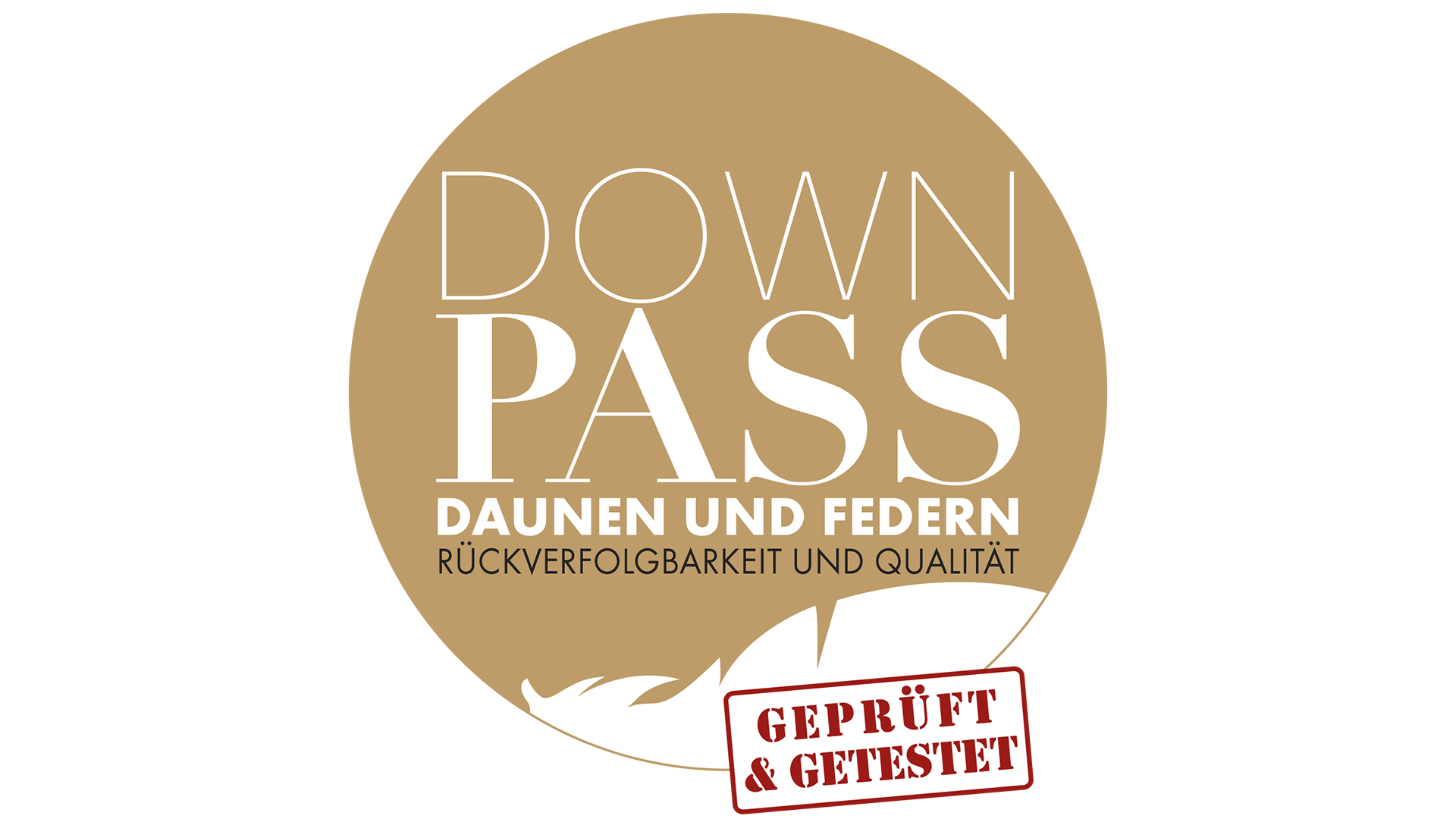 For you this means:
All products with a DOWNPASS quality seal guarantee:
No live plucking - checked by a professional traceability system
Highest quality - controlled by an external quality check
Maximum transparency - guaranteed by a traceable verification number system
We continuously work on strengthening animal welfare aspects in our procurement of goods and expect our suppliers to be actively involved in the issue, for example by participating in appropriate initiatives and associations.
More information about the Down Pass: www.downpass.com/de and http://40facts.org/